Grape
Vitis spp.
One of the world's most popular and oldest cultivated fruits, Grapes have been grown for over 5000 years. Grapevines bring lush beauty to your landscape and are easy to grow on an arbor, fence or trellis. We offer seedless, sweet and delicious, disease-resistant table grapes and superior varieties of wine grapes, plus varieties prized for their ornamental value.
Amur Grape
Vitis amurensis
Native to the far eastern parts of Russia and China, this extremely hardy grape species can be grown and enjoyed by gardeners in even the coldest parts of the U.S. Amur Grape is prized for its large, deeply lobed foliage that turns a beautiful, deep crimson and purple in the fall. Amur Grape bears good crops of nutritious, tart, dark blue grapes that make tasty juice.
8802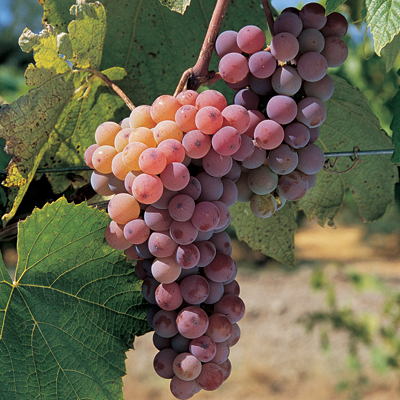 Canadice
Vitis spp.
A superb, seedless, red dessert grape, Canadice is very sweet and delicious, with a unique spicy flavor. Attractive and productive, Canadice ripens early and holds well on the vine.
8808
Chardonnay Dijon 76
Vitis vinifera
This easy to grow variety produces abundant crops of fruit with above average sugar and moderate acidity. This Burgundian selection performs especially well in cool regions and produces distinctive white wines with a rich depth of flavors.
8810
Claret Vine
Vitis vinifera 'Purpurea'
Claret Vine features attractive, white and downy foliage in the spring and striking, rich, dark purple leaves in the fall. Grow Claret Vine with green-leaved grapes or other vines to add beauty and contrast to a trellis or arbor. Claret Vine bears abundant crops of tart grapes that make tasty juice. Claret Vine is self-fertile and hardy to minus 10°F.
8860
Einset (U.S.P.P 6160)
Vitis spp.
One of the most delicious table grape, Einset is prized for its dark red, early-ripening, sweet and flavorful fruit. These firm, seedless grapes are great for late summer snacks and salads.
8816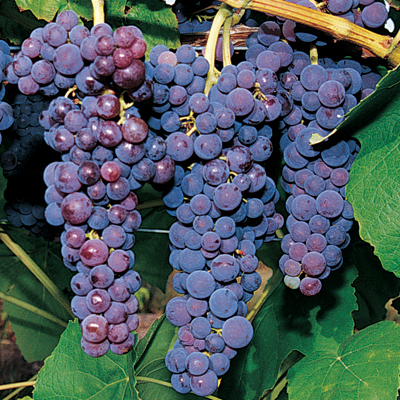 Glenora
Vitis spp.
This easy to grow variety produces strikingly long clusters of large, intensely dark blue grapes. These sweet, seedless grapes are prized for their unique and delicious, spicy flavor.
8832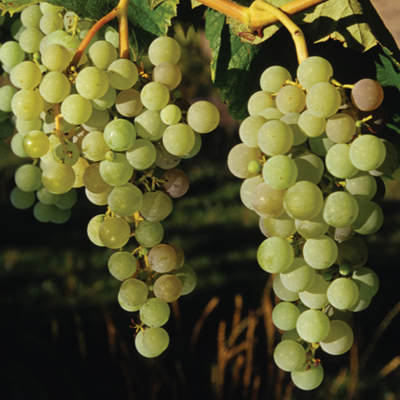 Himrod
Vitis spp.
Himrod is prized for its abundant, large clusters of golden yellow, sweet, juicy and seedless grapes. Himrod ripens in early to mid September and is great for fresh eating and makes delicious juice and raisins.
8838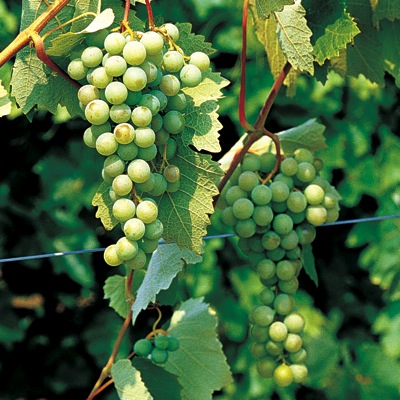 Interlaken
Vitis spp.
This early ripening and hardy variety produces abundant crops of yellowish-green, crisp,sweet, seedless Grapes. Interlaken ripens in mid to late September and is great for fresh eating, juice and raisins.
8840